About the Book
Author: Catherine Finger
Genre:  Christian fiction suspense
Release Date: July 1, 2017
A Dead Body, A Cryptic Clue—Will Jo Oliver Solve the Riddle in Time?
Police Chief Jo Oliver needed a little time to herself. But when her escape to Wisconsin turns deadly, she teams up with FBI agent Nick Vitarello, hoping to catch the Bow Tie Killer. Their romantic past and complicated present leads them into uncharted territory as they match wits with a psychopath bent on destroying everything they hold dear.
About the Author
Catherine Finger loves to dream, write, and tell stories. Retired from a wonderful career in public education, she celebrates the ability to choose how to spend her time in a new way during the second half of life. So far, she chooses to write books, ride horses, serve others, and generally find her way into and out of trouble both on the road and at home.  She lives in the Midwest with a warm and wonderful combination of family and friends.
Capsized by Death, the fourth novel in her Jo Oliver Thriller series, will be released by Elk Lake Publishing in December, 2019. Anchored by Death, the third novel in her Jo Oliver Thriller series, received the Bronze Medal for the 2018 Independent Publisher Book Awards, was a finalist for the National Indie Excellence Awards, and  Her second Jo Oliver Thriller, Shattered by Death, was a finalist in the International Book Awards and the National Indie Excellence Awards. Catherine and her novels have been featured on radio stations, blogs, and in numerous articles—all posted at www.CatherineFinger.com.
Catherine loves to interact with her readers at www.CatherineFinger.com Follow her on Facebook at Catherine Finger, Author, and on Twitter at CatherineFinger@BeJoOliver.
Thanks for stopping and connecting here at Spoken from the Heart: If you want to subscribe to my email to receive
the latest updated information or to just be encouraged, sign up here: www.cheriswalwell.com
As my way of saying thanks, you will receive a free eBook – Spoken from the Heart: Choosing Grace
Don't forget to check out the other blog spots listed below for your convenience.
Blog Stops
Book Reviews From an Avid Reader, April 22
Through the Fire blogs, April 22
Texas Book-aholic, April 23
April Hayman, Author, April 23
For the Love of Literature, April 24
Writer Without a Space, April 24
Inklings and notions, April 25
deb's Book Review, April 25
For Him and My Family, April 26
Debbie's Dusty Deliberations, April 26
Betti Mace, April 27
Holly Jo Morris, April 27
Older & Smarter?, April 28
All-of-a-kind Mom, April 28
Reading Is My SuperPower, April 29
Blogging With Carol, April 29
Christian Bookaholic, April 30
Maureen's Musings, April 30
Ashley's Bookshelf, May 1
A Modern Day Fairy Tale, May 1
Spoken from the Heart, May 2
Just Your Average reviews, May 2
Daysong Reflections, May 3
Bigreadersite, May 3
Locks, Hooks and Books, May 4
Pause for Tales, May 4
Truth and Grace Homeschool Academy, May 5
Giveaway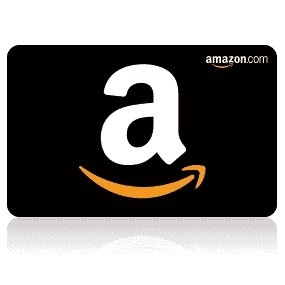 To celebrate her tour, Catherine is giving away the grand prize of a $25 Amazon gift card!!
Be sure to comment on the blog stops for nine extra entries into the giveaway! Click the link below to enter.
https://promosimple.com/ps/f982/anchored-by-death-celebration-tour-giveaway